It's no secret that today's employment scene is a sellers' market, with more than 9 million jobs unfilled– the Great Resignation remains in full effect. A June 2021 survey of workers conducted by Yahoo! Finance and Harris Poll found that nearly half of Millennials were thinking of leaving their jobs. Millennials – those born between 1981 and 1996 – are entering their prime earning years, so what can organizations do to ensure they remain competitive when recruiting and retaining this segment of the workforce?
First, consider this: The Millennial cohort is the most diverse generation currently in the workforce, and while the group typically is referred to with a blanket description, the reality could not be further from the truth. The oldest in the group are pushing 40 and may have small children and / or aging parents to care for, as well as mortgages to maintain. The youngest, however, may be less tied down as mid-twenty-somethings, and may be just entering the job market after obtaining an advanced degree (and paying off high balances on student loans). One standard set of policies is clearly not going to address the unique needs of both ends of the Millennial spectrum.
To attract and retain the best talent in today's competitive job market, organizations need to provide flexible working conditions, contemporary benefits and policies, while also cultivating an autonomous culture and meeting Millennials' requirement that the organization they work for has a deep interest in benefitting its people, communities and society at large.
Building a "remote-first" mindset
Like a growing list of companies, Wonolo is a remote-first organization, with employees spread out across the United States and Canada. What we learned over the past year, however, is that Millennials really like flexibility in working.
As the economy slowly emerges from the pandemic, companies that had been office-centric are looking at how remote-first companies such as Automattic, Basecamp, Gitlab, Stripe and others have built a strong culture for their distributed team members. This is key for success moving forward; a 2021 survey conducted by consulting firm Deloitte found that a quarter of Millennials (and 22 percent of Gen Z respondents) would prefer to work in the office "a little to a lot less often" once the pandemic recedes, posing challenges for organizations with traditional, office-based cultures.
So, how can teams overcome these challenges? Communication and transparency are central to building an engaging remote culture. While this includes regular, open updates from leadership on the state of the business, it also should encourage the type of spontaneous conversations that happen in hallways, coffee stations and other organic connections. To be sure in a remote setting, it takes more effort to orchestrate these organic encounters but it can be as simple as setting up an open Slack channel or setting an open Zoom meeting over the lunch hour for employees to connect while eating.
Paycheck with purpose
Millennials are the most socially conscious generation since the Baby Boomers in the '70s. They not only care about autonomy in doing their job, but they also want to know what's behind the problem their organization is working to solve and how the solution impacts the world. There are as many ways to give back as there are companies in the world, from TOMS shoes original "One for One" business model to Salesforce's 1-1-1 initiative to Uncommon Goods' "Better to Give" program. Giving on a more personal level can inspire Millennial employees as well, with countless executives – including my own CEO, Yong Kim – quietly contributing a percentage of their compensation to their communities.
It is this type of purpose driven benefit that keeps many Millennials engaged at work. In fact, according to recent research from the University of Missouri and Kansas State University, Millennials' focus on "fun" workplace perks – think catered lunches, ping pong tables and happy hours – has shifted. In 2021, this group now places more value on having respectful communication among colleagues, doing valuable work and finding meaning in their daily responsibilities. As the report states, "actively recognizing employees for the value they bring to their organization will help them to bounce back after adversity, to perform better in their jobs and be more committed to their organizations." This type of engagement may just prevent an employee from returning a recruiter's phone call after a bad day. There is no one-size-fits-all solution for recruiting and retaining Millennial talent in today's hot job market. Treating these employees as the people they are, with a widely diverse set of needs, desires and interests, is a good place to start.
About the Author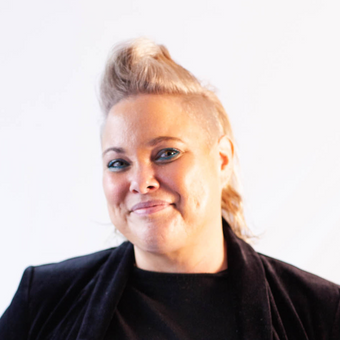 Katie Evans-Reber, SPHR, SHRM-SCP, joined Wonolo as the Head of People in 2018. She was previously the Head of HR at Gusto, where she helped grow the team significantly. She also spearheaded launching California's first LGBT-friendly fertility benefit.