We've all heard it said time and time again- culture can make or break an organization. It can mean serious competitive advantage in the marketplace, or can lead to literal demise of a company. No matter what, culture matters.
This past year I've had the privilege of hosting the CultureCast Podcast and interviewing some of the leaders in corporate culture in industries from tech, manufacturing, healthcare and more. What I came away with surprised me, and really challenged my understanding on what creates a stellar corporate culture.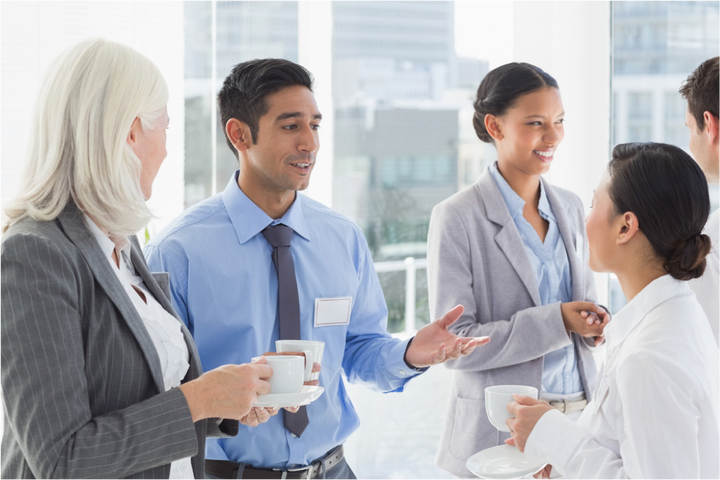 #1 – Negative Corporate Culture Can't Be Reversed
Perhaps the most surprising nugget I took away from this year is something I learned from talking with Jeremy Andrus, CEO of Traeger Grills, and former CEO of Skull Candy. Prior to our interview, I had always thought that you could pivot an organization's culture from negative to positive. Sure, it's probably hard work, but surely people can turn a negative culture around, right?
Wrong.
After Jeremy's time at Skull Candy, he purchased Traeger as a 27 year old company with a toxic culture. He came in expecting to transform the culture and turn it around to be like what he built in his time at Skull Candy. After months and months of effort and a lot of experimenting, he discovered that his efforts had been in vain and nothing could be done to "fix" the culture of their organization.
He decided he needed to start fresh and rebuild his culture from the ground up — starting with new employees. He was able to carry a couple of the original staff with him through this transition, but for the most part, the solution for his problem was to start back at square one and hire for culture fit first.
Only then was Jeremy able to turn the culture of Traeger Grills into the innovative and fun culture he had helped build in his time at Skull Candy as a startup.
#2 – You Can Have Excellent Culture Without an Office
When you think of culture, I'm sure like most people you think of an office where everyone come to work each day and interacts. Company parties, lunches together, and daily interaction are many times a key component to supporting the culture you're striving to develop.
But what about virtual teams?
More people are starting to ask this question, as more and more companies are going virtual, yet it's something that is still not talked about much.
Building my own company, which is a virtual team, I often asked myself, "How can I develop a culture like that, when we are all virtual?" Obviously we can't ride scooters through the building like Clearlink, or have a rock climbing wall in the lobby like Goal Zero.
Luckily, I have figured a few things out through trial and error.
The first and most critical thing for virtual teams is to connect everyone so they have access to open communication and can interact. It's important for morale and employee buy in for team members to feel like they are connected to the team, and it's also great for productivity.
Here at Incorporate Massage, tools like Slack and join.me have worked really well to get the communication and interaction we need to be an effective team.
The Sales Lion, an Inbound Marketing Agency, gets together quarterly for some solid team building activities (fun stuff like fishing and boating), after all the hard work is done. And it's working because their team is some of the most dedicated and highly productive out there.
#3 – When You're Acquired, You Don't Get To Keep Your Culture
Don't worry, it's not as bad as it sounds. You might think that when an organization is acquired and remains intact, a few processes might change, but overall the culture will survive.
That's not exactly the case. The culture doesn't continue on. At least, not the same way it did before.
Jessica Jones, VP of People and Brand at Clearlink described the ways their culture has changed since they were acquired recently. Not for the bad, but for the different.
Clearlink has undergone a series of changes to their overall culture since acquisition, because in an acquisition situation it is very important for the two cultures to merge together to create a feeling of unity and consistency between the once separate organizations.
Not a problem though, because Clearlink still continues to get Best Places to Work awards to hang in their trophy case.
#4 – Corporate Culture Can Be Maintained During Rapid Growth
Even though culture may be transformed during acquisition, with some focus, an excellent culture doesn't have to suffer when a company is experiencing rapid growth.
Foxtail Marketing doubled in size over the course of a year, but because culture was such a high priority for their CEO Mike Templeman, their culture continued to thrive. Mike was able to add benefits and perks in, even as the team was adding headcount every month, and their culture just kept getting better.
Even my own company, Incorporate Massage has tripled this year, and because it's been a focus of our leadership team, our culture has only improved. We've seen more collaboration, problem solving, and improved relationships as we have continually implemented new systems.
Weekly management meetings, quarterly objective planning sessions, and one on ones with our employees have fostered a more open communication system that all our employees know goes both ways. None of those things even cost much, just a little bit of our time and energy.
#5 – Cores Values Matter, and Don't Have to Be Boring
Core values are key to culture, but for most organizations they become generic words written on a wall somewhere. If core values are done right, they can really feed and enhance the culture you're working so hard to develop.
In my interview with Brandon Fish, VP of Human Resources at Entrata, he told me how Entrata took their core values to a whole new level. Their values are mostly lines from movies that their CEO, Dave Bateman felt really encompassed the idea of the value they were trying to emulate.
Entrata's values include things like "Talk to me, Goose", and "Business in the front, party in the back."
You know those are working when your team uses them around the office. Instead of pointing out that "communication" is a value when wanting information from a coworker, it's much more effective (and efficient) to turn to your desk mate and say "Talk to me, Goose."
Amelia Wilcox is the Founder and CEO at Incorporate Massage, a national onsite corporate massage company that's been bootstrapped from the ground up. Featured twice on Forbes and recognized as Woman-Owned Small Business of the Year in Utah in 2014, Amelia is a "momtrepreneur" who truly believes in building a meaningful, successful business without sacrificing family.